Expert James Hardie Siding Installers In New York, New Jersey, And Tri-State Area
Schedule a FREE
NO-OBLIGATION
CONSULTATION
Why Choose James Hardie Siding?
Fiber cement siding is an excellent choice for any NJ home - it is durable, low maintenance, and can significantly increase the curb appeal and value of your home. It offers you all the best benefits and qualities you have been looking for in your new siding, and ABC Building Systems will help you get the job done effectively. We will visit your home to assess the scale of your project and your current siding, determining the best options and next steps. We will then make recommendations and work with you to figure out the best solution. ABC Building Systems will oversee the entire project so that you have peace of mind knowing that our experts have an eye on all parts and phases of the process. Guaranteeing a full warranty on all of the work that we perform!
James Hardie is a premier siding product. It offers the look of wood without any of the draw backs. If you are looking for a product that will look great on your home, look no further than James Hardie.
James Hardie has an endless color palette
(Statement and Dream collection)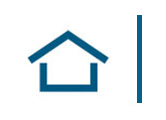 A wide variety of product lines to choose from -- fiber cement lap siding, Hardie trim, board & batten, and shingle siding -- providing you with countless design options.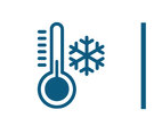 Engineered for North East Climate. Performs well against freeze-thaw, snow, extreme heat, storms and high wind.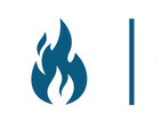 Fire Resistant - Could save you money on home insurance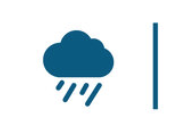 Impact Resistant - Stands up to hail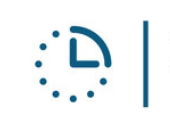 Low Maintenance - Spend less time maintaining your siding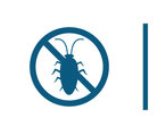 Pest Proof - defends against carpenter bees, woodpeckers, termites, squirrels, and other pests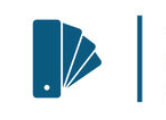 Pre-finished - The factory pre-finished color is protected by James Hardie's ColorPlus technology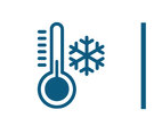 Cost Savings:
Fiber cement siding costs less than wood, doesn't attract pests, and is water resistant to protect against swelling, cracking and buckling -- buying you more mileage for your dollar.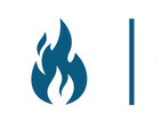 Climate Specificity:
James Hardie's Engineered for Climate siding and trim products help you feel confident that you get the best performance for your region.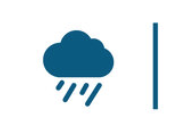 Great Warranty:
All James Hardie siding products come with a 30-year non-prorated warranty and trim products come with a 15-year non-prorated warranty.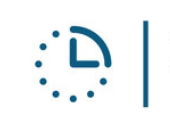 Long -Lasting Color:
Baked-on ColorPlus Technology has greater resistance to fading, drying, and cracking, meaning less maintenance for you.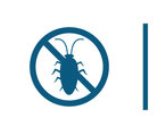 Lower Insurance:
Since Fiber cement siding (unlike some vinyl siding) is non-combustable and hail-damage resistant, it can sometimes help reduce home insurance premiums.
Does Your Home Need a Facelift?
Siding replacement is an essential part of remodeling the exterior of any home. More than just an aesthetic feature, siding is an important layer of protection that shields your home from the weather and elements, and it works as an insulator to help keep you comfortable year-round.

We partner with James Hardie Building Products to provide long-lasting, climate-proven siding. It's a top-rated brand in the industry. Fade-proof, stain-proof, and rain-proof. We have an extensive selection of colors, trims, and accessories to match your home and style perfectly. A siding replacement job is a big undertaking, but it's necessary to keep your home in great condition. A siding replacement remodel with ABC Buidling Systems is one of the best investments you can make in the look and feel of your home.
James Hardie Siding for New York State, New Jersey and Tri-State surounding areas
Having a beautiful home feels good. Having a home that's protected from the elements and designed to stand the test of time feels great. For New Jersey Tri-State homeowners, there's no better choice for exterior protection than James Hardie's original fiber cement siding. Beloved by remodeling experts, homeowners, and third-party evaluators alike, James Hardie is renowned for its long-lasting beauty and world-class reliability. Backed by the prestigious Good Housekeeping Seal and rigorously tested by third-party experts like Remodeling Magazine, James Hardie is the most dependable and durable siding on the market. At ABC Building Systems, we're proud to offer this top-of-the-line product to our friends and neighbors in the Tri-State Area. We know you simply can't beat James Hardie as America's standard for exceptional siding.
The Benefits of Siding Replacement
In our experience, most New Jersey, New York and Conneticut homeowners can expect a 78% return on their investment when they replace their siding. New siding also adds curb appeal, which can boost your home's resale value when you choose to sell. Beautiful new siding will help you ace your first impression when potential buyers pull up to your home.

Another benefit of replacing your siding? You can cut down on your energy bills. New siding seals in your ventilation and improves insulation. With the hot summers and cold winters we experience here in the Tri-State area, reducing heating and cooling costs is a serious bonus."
Contact us Today!
articlecard
Get a free 3D, interactive model of your home's exterior.
Start visualizing the possibilities today!
ABC Building Systems Steps to SUCCESS
Get in touch with us to schedule a no-obligation consultation
We'll meet with you to assess your needs and offer design & remodeling recommendations.
We will present you with a detailed scope of work estimate.
Our expert craftsmen will install the products to their proper specifications.
We thoroughly clean the job site following installation, and do a walk-through with you to ensure your complete satisfaction.
Our Service Area

84 Kymer Road Branchville NJ, 07826
Proudly serving the Tri-State Area